Maintaining the integrity, durability and safety of a building becomes a significant challenge with moisture-related issues – but the real question is, where and how do these problems begin?
Research shows that wind-driven rain is the most significant contributor to moisture for a building; it is also the leading cause of structural disintegration.
Once moisture gets into the walls, it can cause major damage that can even render the building uninhabitable if left unchecked.
What is Wind-Driven Rain (WDR)?
According to this study, WDR is rain with a horizontal velocity caused by wind that pushes it into a building with a lot of force.
WDR is an inherent problem for large buildings with open corridors and other public areas like courtyards, terraces, etc. It can hamper the hydrothermal performance of a structure and may even reduce its integrity over time.
When there's heavy rain and strong winds outside, WDR can also lead to slippery floors and flooded hallways.
Effects of Excess Moisture on a Building's Performance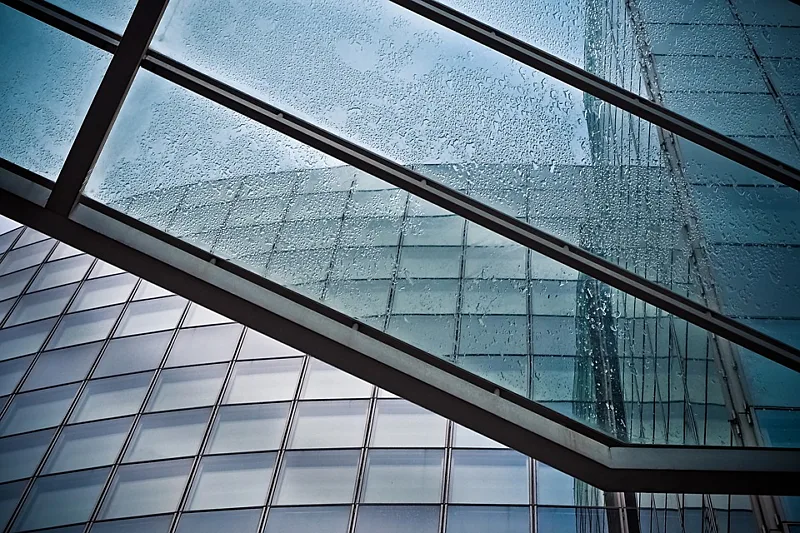 If rain penetrates the façade of a building, it can cause significant damage to the property and people inside. For instance, in addition to standing water, it could lead to issues with the electrical setup, damage the ceilings and drywall, and promote mold growth in damp areas.
Any water-sensitive materials in the way of moisture also get destroyed – paint, varnishes and other coatings can start peeling, metal products such as roofing, wiring, and coils corrode, and slowly but gradually, rot sets into the structure of the building.
Action must be taken quickly to deal with the aftermath of wind-driven rain so that it doesn't lead to flooding and widespread damage. The first step should be to remove all waterlogged materials from the building – this includes rugs, appliances, documents, etc.
Separate and protect anything that's left dry to ensure that the water doesn't spread. Once everything and everyone is safe, contact your insurance company to report the damage.
The trouble is that many buildings don't even have the necessary wind-driven rain insurance to cover these damages. Other times, insurance policies have a wind-driven rain exclusion clause that provides limited or no coverage for the exterior roof or walls of the structure.
It is also a good idea to waterproof the exterior, and seal it with water-resistant paint that can protect your building against water damage. Vents, electrical outlets and other openings should be caulked and sealed while external drains, gutters, etc. should be cleaned and maintained regularly to prevent clogging.
If the building is situated in a rain and hurricane-prone area, it might be wise to keep soil away from the walls when landscaping. This will keep the moisture away from the foundation in case there is flooding in the area.
There must also be a good water management strategy in place that can prevent wind-driven rain damage from occurring; this includes investing in water-resistive barriers such as wind-driven rain louvers.
Selecting The Right Water-Resistive Barrier (WRB) System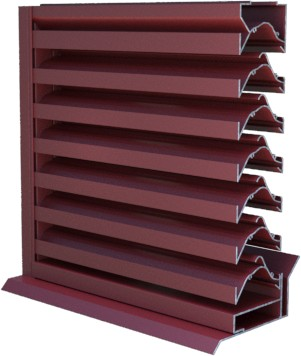 According to research, a tilted overhead rain barrier can reduce the impact of wind-driven rain on floors from 78% to 42%.
However, this may or may not be the right solution for your building – you must also take into consideration the orientation and size of the building as well as the external design and structure.
Remember, different types of rain barrier designs can be used to reduce the amount of wind and rain being driven into a building.
Wind-driven rain-resistant louvers can be used to help reduce the threat of water infiltration even in inclement weather, while also improving the building's airflow capacity.
These louvers are typically constructed 2 to 8 inches deep with blades arranged vertically or horizontally and 1.5 to 2.5 inches away from each other, subject to the model. These can even be sized smaller than standard louvers which can help you justify the cost differential and invest in an overall better product.
Why is Wind-Driven Rain Louver Technology so Effective?
The aim of a ventilation and rain defense louver is to allow air into the building while also providing a measure of protection against rain and strong winds.
For this purpose, wind-driven rain architectural louvers are drainable and are typically the highest performing louvers available. They are the best bet keeping water out of the air stream.
A 2007 article published by AMCA concluded that the design of a wind-driven (WDR) louver is, in fact, the best defense against water infiltration for buildings. They detailed the test standard 550-15, which measures the water rejection competency of louvers during high-velocity wind and rain.
The study also established that WDR louvers are "highly effective at keeping the rain out" while delivering significantly higher airflow compared to traditional louvers.
Wind-driven rain louvers can be identified by their close blade centerlines, higher airflow capacities, aerodynamic blade shapes, and front, and at times rear, rain gutters.
All these qualities work together to give WDR louvers the ability to effectively prevent water penetration that can lead to wind-driven rain damage.
Keeping Your Building Safe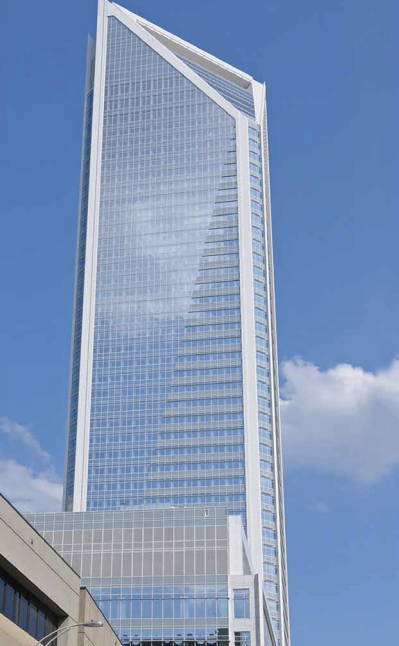 AWV manufactures wind-driven rain louvers from extruded aluminum so that they are more durable and last longer. Each of our models have in-built drains and sill pans to limit the chances of water damage.
Similarly, our LE-54 and LE-68 versions are Miami-Dade County approved, making them suitable for application in hurricane-prone areas. Click here to take a look at our wind-driven rain louvers and related products.
If you want to learn more about our products or need help selecting the right one for your needs, get in touch with us today – a representative will work with you to find the perfect louver for your needs.