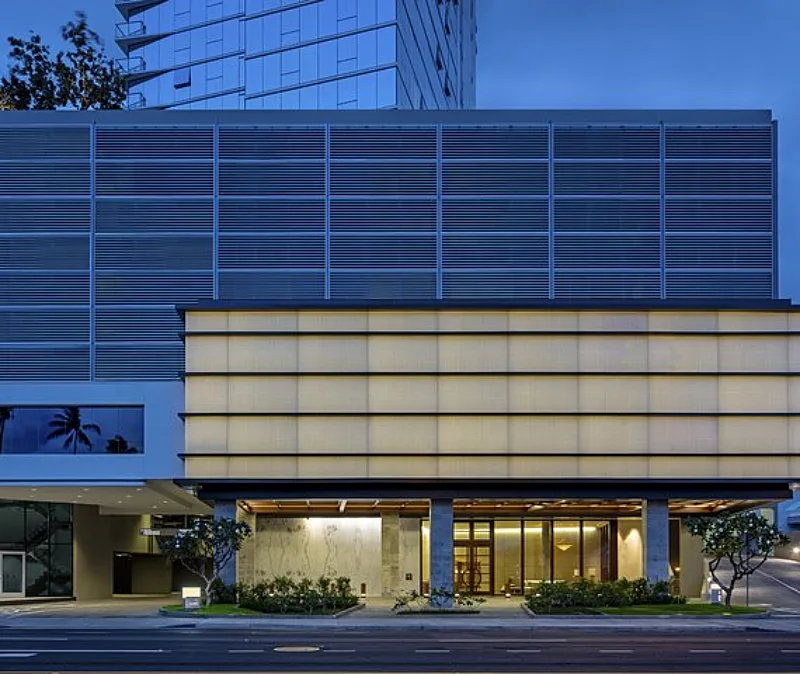 A louver protects commercial and industrial buildings from elements such as direct sunlight, dust, rain, and other sources of moisture. It fits into a building's architecture, enhancing its design and controlling airflow and light to heat or cool the building.
Industrial and commercial louvers come in several different shapes and sizes, designed to minimize energy losses for a particular building. The type of application needs to be considered before choosing between industrial vs. commercial louvers – industrial manufacturing, for instance, needs robust and efficient industrial louvers instead of intricately designed louvers that may be used in an architectural setting.
Providing Performance and Value
Commercial and industrial louvers are essential to provide both ventilation and fresh air. Commercial louvers are attached to HVAC systems to improve air quality. In contrast, industrial louvers are attached to warehouses, manufacturing facilities, and other industrial areas to provide ventilation for systems and processes, in addition to human comfort.
Selecting the correct louver upfront can make a substantial difference in cost and durability.
Industrial Vs. Commercial Louvers – Understanding The Difference
When choosing between industrial and commercial louvers, it is important to understand the building's air intake demands, cost considerations, and specific applications. Here's how you determine which type is more suited to your ventilation needs.
Industrial Louvers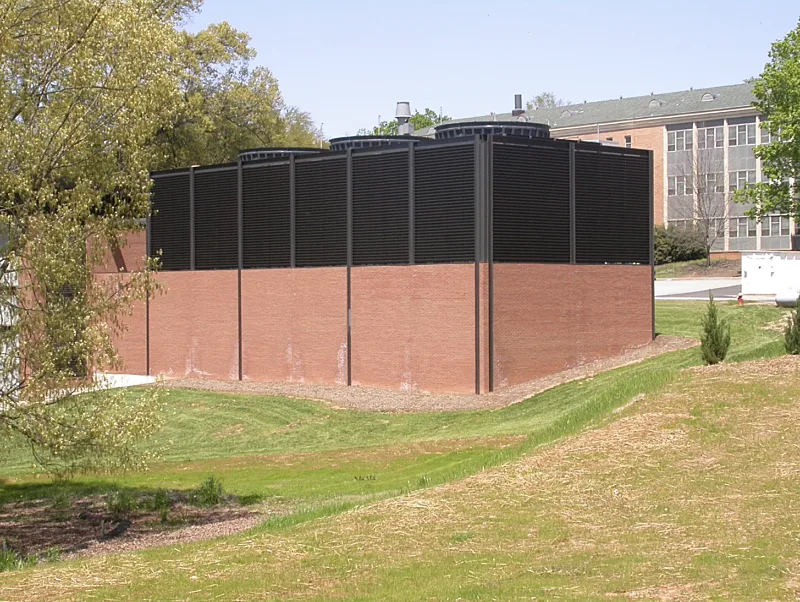 Industrial louvers are resilient and can withstand high wear and tear from rough weather and as demanded by specific industrial applications. Typically made from thicker gage materials such as galvanized steel, stainless steel, or extruded aluminum for added strength, endurance, and durability.
These heavy duty materials allow the louvers to span large sizes allowing for bigger ventilation openings. An industrial wall louver, for example, can provide great ventilation to warehouse facilities with circulating air throughout the building, cooling it through the sidewalls.
While aesthetics is not typically the primary concern, these louvers are available painted or in mill finish to suit the demands of the project.
Commercial Louvers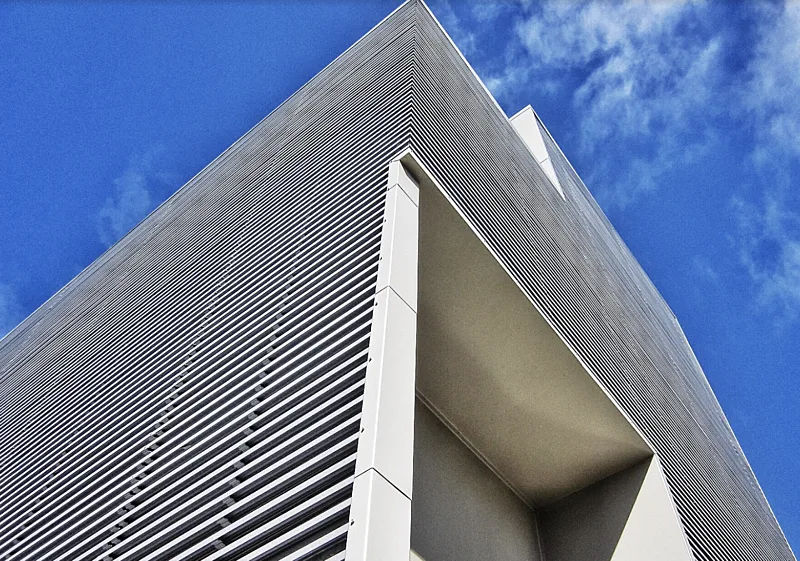 They're more pleasing to the eye than industrial louvers. They are used by professional architects and designers in remodeling and design projects.
Commercial louvers are stylish and adaptable, available in a range of shapes from AWV's architectural louvers. They owe this versatility and adaptability to the extruded aluminum construction which provides greater customization for building design. Extruded louver blades create sharper lines than fabricated steel louvers, something that is typically more appealing to architects, especially if the louvers are in a highly visible area.
Commercial louvers are coated to match the design, color, and texture needed for a specific project. Finish options range from custom paints, anodizing and wood grain powder coat finishes.
They blend well with windows, doors, and even glazing systems in buildings. The vertical braces (mullions) on commercial louvers can be hidden to enhance a building's aesthetics.
Commercial louvers can also incorporate special shapes, to flow with the design of the building and incorporate unique attachment methods to create more seamless installations.
Need Help Making The Right Choice?
Selecting industrial or commercial louvers for a remodel or modification can be daunting, but experts from AWV can guide you through the process. We take the time to understand your needs and help you decide what's best for your business.
Contact AWV now to get your free quote.